Chistmas offer
Wether you want to honor your appreciated employees, or you need an exceptional gift for an important business partner, we will be glad to help! We are prepared for any kind of request. In our offer, besides wines and liqor, you will find elegant gift boxes. Below there are examples of avilable packing options. We are also prepared even for the most unique challenges. Our experience as wine importers is really helpful in matching the present to the person or occasion. For further details we recommend you visit us at Plac Grzybowski 10 or write an email at info@caviste.pl.
All prices include tax.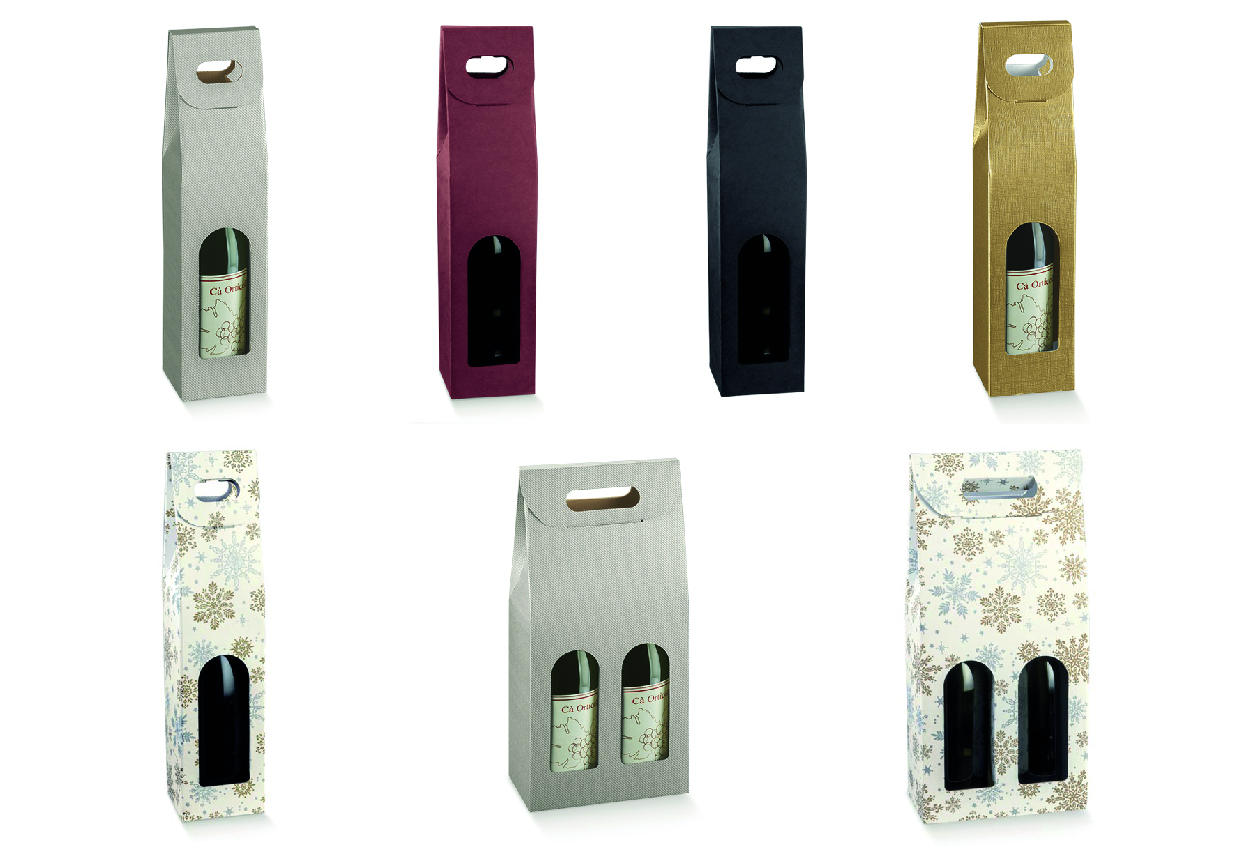 Triangle box with a window. Handy, safe and attractive. Avilable in different colours, according to the current season and trends. Comes in one bottle (7PLN) and two bottle (12 PLN) varieties. Universal and elegant giftbox. For further info on avilability of particular models, please, contact us.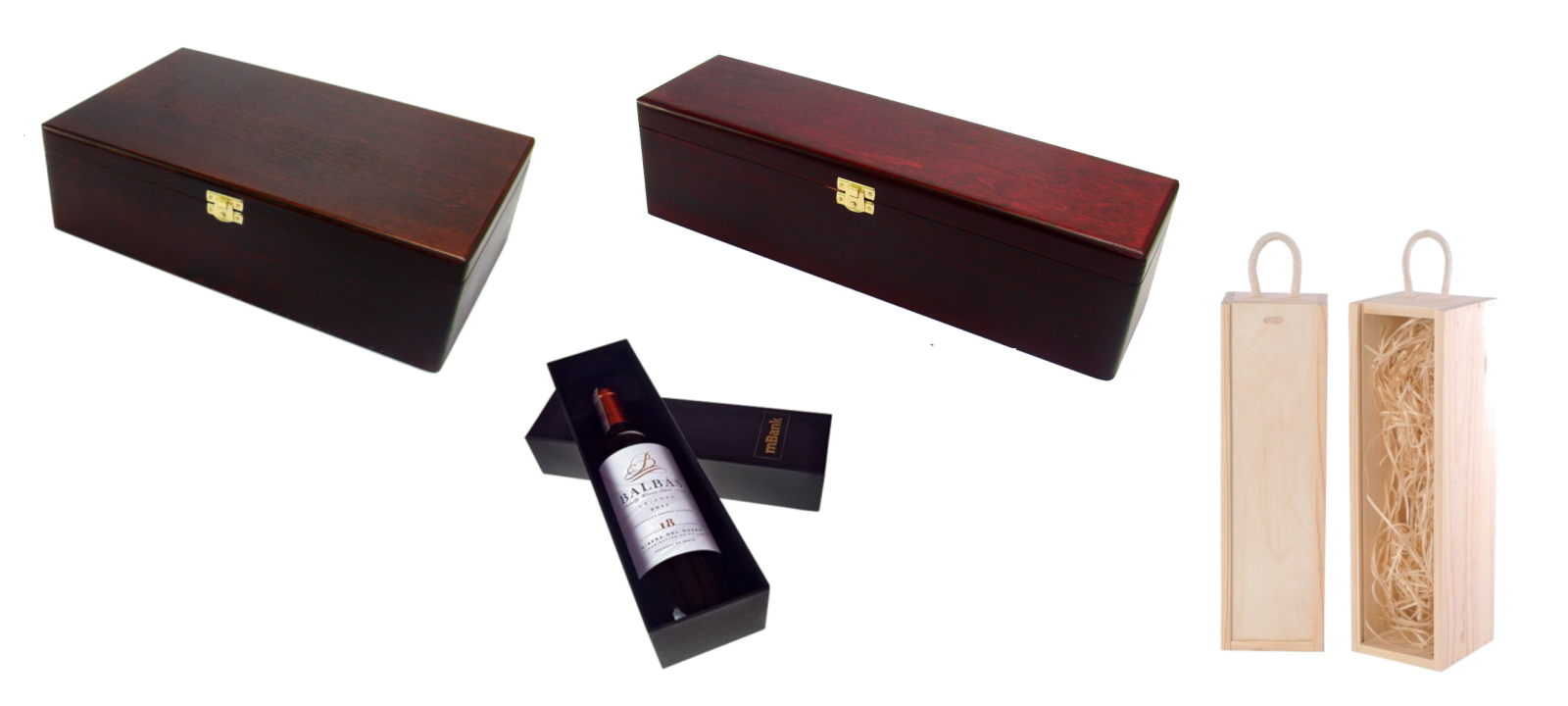 Elegant boxes and cases make a great gift packaging. Stamped, printed or burned logo is a fine feature especially on the wooden cases. The dark, wooden box comes in one bottle (40PLN) or two bottles (55PLN) varieties. Avilable only on special request. It's a great choice for even the most dainty taste. Classic, pine case with sliding lid (20 PLN) is suitable in any situation, and its rustic look is always trendy. Minimalistic black box (28PLN) is not only stylish, but also will protect the contents - it comes with a bottle holder inside.